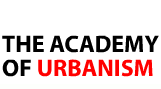 May 2009: Stroud has been nominated in the Great Towns category for an Academy of Urbanism award.
The nomination describes the town as:
"One of the more authentically gritty and industrial of the Cotswold towns, Stroud has been regenerating itself 'bottom-up' in recent years, with some notable success. There is a strong community of independent shops and cafés, which provide the mainstay of the retail experience in the town. A farmers' market, launched by Jasper Conran and Isabella Blow on 3 July 1999, takes place every Saturday at the Cornhill market. It was nominated for the national Farmers' Market of the Year in 2001 and won it in 2007. Alongside this, the town centre has witnessed two controversial came against a lot of opposition from locals. The success of small businesses has, in recent years, caused a number of national retail chains to open outlets in the town. Stroud has a significant artistic community that dates back to the early part of the twentieth century."
The Great Towns category is one of five awarded by the Academy of Urbanism each year – the others are the European City of the Year, Great Neighbourhood, Great Street and Great Place awards.
The 15 towns nominated for the Great Towns Awards for 2010 are described in a pdf document downloadable here. Three will be taken forward for a final selection later in 2009.
For more information on the Academy of Urbanism and the Awards scheme see their website.