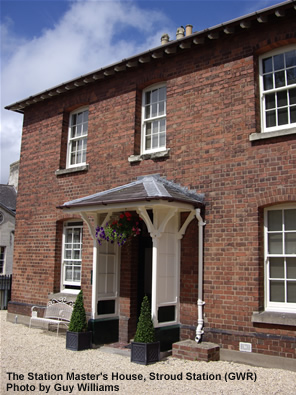 In 2007 we nominated the Station Master's House for its exemplary restoration.
Built around 1890, this charming Victorian house, survived almost untouched until 2006. It was built by the Great Western Railway as a residence for the station master who had his own private door from the garden through to the station.
Alan and Joan Tucker bought the house from the railway company in the early 1970's and used it as offices and stores for their nearby bookshop. As a result nothing was changed, the interior even contained the original bacon hooks in the larder.
The Tuckers found an enormous key in the garden – perhaps it was the key to the station? There are very few remaining station master's houses and certainly none so unchanged. As a result it was listed and the new owners, when it was sold in 2006, took especial care in restoring it. It was repaired, yet appeared unchanged – the key to a successful restoration and hence the award by the Civic Society. It is a charming addition to the "Station Square" opposite the revived Imperial Hotel.