Thursday October 23rd 2014
The Architecture, Sculpture and Symbolism of a Victorian Garden Cemetery
Alan Bambury 
Alan Bambury and his wife are guides at the famous Victorian Garden Cemetery at Arnos Vale in Bristol, a place of heritage containing many listed buildings and monuments of regional, national and international importance. In his talk Alan will show many examples of these and discuss the symbolism of the epitaphs carved upon them.
Admission: Members £2, Non-members £3
____________________________
Thursday November 27th 2014
DISASTER WAITING: The Severn Bridge Disaster
Paul Barnett
It is often forgotten that once a railway bridge linked both sides of the River Severn and the trains played a vital part in local life.
One catastrophic night the bridge was destroyed in spectacular and tragic fashion.
Paul Barnett, now a very well known local speaker who has worked so hard to save the Purton ship hulks, will give an illustrated account of the bridge's construction, its day-to-day operation, and its eventual destruction, using rare and never before seen images.
Members £2.00 non members £3.00
____________________________
Sunday December 7th – Our 2014 Christmas Event 
A Christmas Visit to Baddesley Clinton and Packwood House
A visit to two delightful Warwickshire properties (both National Trust) – Baddesley Clinton is a romantic, moated medieval manor rescued from dereliction in 1867 by its new owners (a fascinating quartet).
Nearby Packwood House was saved, restored and re-furnished in the early 20th century by Graham Baron Ash (who bought much of the furniture from Baddesley Clinton).  It is famous for its topiary garden and we will have a private tour of the garden.
Both houses will be decorated for Christmas, reflecting the style and period of these new owners. We will have lunch at Baddesley Clinton, a two/three course meal in a private room and tea at Packwood House.
Times: We leave Stroud by coach at 9.00 am and return at 5.45 pm (including a pick up in Eastcombe).
Costs: £35.00 (to include coach and 2 course lunch.) or £38 (to include coach and 3 course lunch). Menu available on booking but includes a veg option.
Entrance is free to Baddesley Clinton. It is free also to NT members to Packwood. We have a number of Civic Trust vouchers available for entrance to Packwood, which should cover non-NT members.
Booking: Details of how to book are given at the top of this page, on the right. Or use the downloadable form here.
Summer Programme 2014 (Archive)
Our Summer Programme for 2014 (no completed) is outlined below. To see our winter programme for 2014/15 click here.
Art and Architecture in Oxfordshire
Tuesday 27th May
A visit to the striking, multi-award winning Edward King Chapel at Cuddesdon, followed by an afternoon visit to the Ashmolean Museum in Oxford.
Designed by Niall McLaughlin Architects for Ripon Theological College, Bishop Edward King Chapel is one of the most acclaimed churches of recent times. A 'ship of souls' inspired by the dual origin of the word 'nave' to describe both the central space of a church and a ship ('navis'), the building is an elliptical drum of solid stone, smooth at the bottom, then corrugating into a texture of alternating rough and cut surfaces that looks like something woven, before finishing with a clerestory of glass set behind fragile stone fins. 
Inside, laminated larch columns culminate in intersecting vaults which filter the light from the clerestory windows as though through a canopy of trees.  The combination of stone, lime plaster, concrete and larch offers a glimpse of the numinous through the particular articulation of light and space.
Refined and restrained, timeless and serene, the chapel is an exquisite gem set in beautiful grounds dominated by a huge copper beech dating to 1710 and other ancient trees, and set beside gothic revival collegiate buildings in honeyed stone.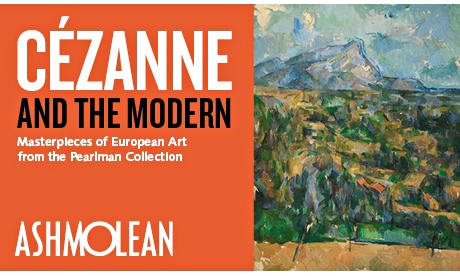 At the Ashmolean Museum.we will see the unique collection of impressionist paintings 'Cezanne and the Modern' and also Van Gogh, Gauguin, Degas and Manet from the Henry and Rose Pearlman Foundation.
Price £27.00 for members – non-members £32.00 – to include coach travel to Cuddeston (to see chapel) and to Oxford and entrance to the museum.
Booking essential – use booking form here or contact details above right.  Coach leaves Eastcombe 8. 45am , Stroud 9.00am return by 6.30pm.
A Cotswold Garden
Sunday July 20th
Ablington Manor near Bibury has one of the most beautiful gardens in Gloucestershire. This garden will open specially for us and we will have tea there. Members may like to visit the nearby Bibury Church which is well worth a visit.
Garden open from 2.00pm to 5.00pm.
This is a car trip and offers of car sharing would be appreciated. Price £13.00 members- non members £18.00. 
Booking essential – use booking form here or contact details above right. 
BRISTOL:  England's lost Venice
Saturday August 9th
WITH ITS dramatic setting at the head of the Avon Gorge, Bristol offers the richest and most beguiling urban experience of any city in the British Isles. The city unfolds in a ravishing sequence of vistas and views, glimpses and panoramas, from the top of St Michael's Hill and the heights of Clifton all the way down to the mediæval lanes, streets and alleys of the Old City.
Poet laureate and architecture buff John Betjeman called Bristol 'the most beautiful, interesting and distinguished city in England'. Despite catastrophic losses in the war and extensive municipal vandalism thereafter, it still is.
From the Venetian-born explorer John Cabot who 'discovered' North America in 1497, to Brunel, Portishead, Banksy and Aardman Animations (of Wallace and Gromit fame), Bristol has been one of England's most vibrant, inventive and energetic cities for five centuries. Every great historic event, from the Dissolution to the Blitz, has left its mark during the city's long and turbulent history.
As a result, Bristol—for long England's second city—boasts the most diverse architectural heritage and streetscape of any city outside London, with a far wider and more varied range of buildings from all periods than anywhere else in the country, and a number of streets, squares, crescents and terraces which are the equal of any.
Tim Mars will share his knowledge, enthusiasm and passion for the city in a wide-ranging tour encompassing mediæval timber-framed houses, Georgian crescents, terraces and squares, Victorian mercantilist palazzos, imposing civic monuments and memorials, polychromatic 'Bristol Byzantine' warehouses, the appalling depredations of post-war planning and some spectacular recent triumphs—including two of the finest interiors of the last 50 years, one calm and serene, the other dynamic and exhilarating.
Highlights include
Clifton, Betjeman's 'queen of suburbs', dramatically and picturesquely sited on a commanding hilltop, its supremely romantic neoclassical townscape knitted together by a maze of paths and lanes that weave their way down the hillside to the Avon
Arnos Vale, the finest Victorian cemetery outside London, laid out in 1839 as a garden cemetery in an Arcadian landscape dotted with classical lodges and chapels, sweeping carriage drives, leafy walks and historic monuments—including an elaborate Indian-style Chattri commemorating Rajah Rammohun Roy
Christmas Steps, an astonishing survival, epitome of a picturesque mediæval lane, 'steppered done and finished September 1669'
Edward Everard's printing works with its Pre-Raphaelite pictorial façade, a polychromatic homage to Morris and Gutenberg, executed by Doulton & Co in Carrara-ware faïence—the largest decorative façade of its kind in Britain
Blaise Hamlet, John Nash's sublimely picturesque ensemble of thatched cottages topped by ornate chimneys arranged round a sundial-cum-pump on a village green—built in 1811 for retired employees of a Quaker banker and philanthropist
King Street, a hotchpotch of astonishing variety, where 350 years of buildings running the gamut from mediæval half-timbered houses to Victorian warehouses are harmoniously juxtaposed
Fosters Almshouses, inspired by the fifteenth-century Burgundian Gothic of the Hôtel-Dieu de Beaune—diapered walls and roofs topped by a profusion of turrets, oriels, domes, gables and finials
Buckingham Vale, featuring the most beautiful pair of semi-detached houses in Bristol (and arguably the most beautiful anywhere)—two houses united behind a temple front with a tetrastyle Ionic colonnade that triumphantly breaks most of the rules of classical composition
The Granary, apogee of the Bristol Byzantine style, a building of extraördinary invention with Venetian, Moorish and Byzantine motifs executed in polychromatic Cattybrook brickwork in red, yellow and black—the latter actually red bricks painted black as the real McCoys (Staffordshire blues) were too expensive
Clifton Cathedral with its luminous numinous interior, one of the finest and most uplifting liturgical spaces built since the war, executed in board-marked reïnforced concrete of superlative quality
Quakers Friars, the remains of a 13th century Dominican friary and an 18th century Friends meeting house—previously stranded in a service yard full of delivery cages, wheelie bins and garbage compactors with a public toilet in the corner—now magnificently restored and a dignified setting provided for them in a new square
Royal York Crescent, a spectacular terrace, the longest in Europe, crowning the heights of Clifton and offering panoramic views over the city—begun in 1791 but not finally completed until 1820 due to a property crash which bankrupted its developer
The Corn Exchange, the only surviving 18th-century exchange building in England, designed by John Wood the Elder (architect of The Circus and much else in Bath)—featuring a clock with two minute hands to show both Bristol and railway time (11 minutes ahead)
The New Room, John Wesley's austere, simple, utterly serene chapel, the oldest Methodist building in the world—complete with the stable where he kept the horse on which he rode out to preach every day
The sumptuous former HQ of the West of England and South Wales Bank, modelled on Sansovino's St. Mark's Library in Venice, its façade positively dripping with sculpture—a supremely ostentatious display of wealth, confidence and solidity that didn't prevent the bank going bust 20 years later
Cabot Circus, where Piranesi meets Sant'Elia in one of the most exciting and dynamic modern interiors in Britain, a bold and breath-taking multi-level shopping complex with free-floating glass roofs, connected to the surrounding streets with 24-hour access and through passage—not an air-conditioned mall sealed off at night, but part of the city, a naturally ventilated urban quarter with glass umbrellas to keep the rain off
Corn Street, one of the oldest streets in Bristol, subsequently overlaid with a dazzling array of Victorian civic and commercial architecture—today a bustling street of bars and restaurants
The Commercial Rooms, a miniature Greek temple inspired by the Lyceum in Liverpool, built as a private club for Bristol's merchants—still partly gas-lit and with a 'clock' showing the direction of the wind for ship-owners anxiously awaiting the arrival of their cargos
Cheriegate Towers—otherwise known as The Panoramic—where in 2002 conman Peter Foster bought two discounted luxury apartments on behalf of Prime Minister Tony Blair's wife, sparking the Cheriegate affair
St Nicholas Market, one of the Guardian's top 10 markets, home to over 60 independent businesses including Doctor Burnörium's Hot Sauce Emporium, the Bong Shop and a clairvoyant
The Wills Memorial Tower, synonymous with Bristol University, the last great Gothic building to be started in England, magnificently terminating the vista up Park Street and dominating views from all over the city—a tour de force so convincing and overwhelming as to shrug off criticism of it as an anachronism
The Nails, four bronze 16th century tables from which Bristol's merchants used to trade, giving rise to the expression 'cash on the nail'
Queen Square, laid out in 1699, the first and largest landscaped residential square outside London, where brick finally superseded timber-frame construction in Bristol
ss Great Britain, Brunel's revolutionary steamship, longer and larger than any ship previously built and the first to combine an iron hull with screw propulsion—salvaged from the Falklands and returned in triumph to Bristol for restoration in 1970
The Lower Arcade, under-cover shopping at its most elegant and refined, inspired by the Burlington Arcade in Piccadilly
Broad Street, where Cockerell's highly original and inventive Græco-Roman Bank of England goes head-to-head with the Avon Insurance building's flamboyant and equally inventive Venetian Gothic
Colston's Almshouses, Bristol's first classical public building, a homely open quadrangle of warm limestone under red pantiled roofs with a tiny chapel as its centrepiece
St Michael's Hill, a glorious confusion dating from every century since the seventeenth—including some brutalist post-war contributions from the university and the hospital—culminating in Nick Walker's mural on the side of a pub depicting Rapunzel letting her hair down to allow a spray-can wielding hoodie to climb up to her window
High Kingsdown—intricate, intimate, high density courtyard housing, inspired by a scheme at Fredensborg in Denmark designed by Jørn Utzon (architect of the Sydney Opera House)
The Pro-Cathedral of the Holy Apostles, cobbled together and jury-rigged after its foundations collapsed twice during construction—empty and abandoned since the 1980s, now magnificently restored and converted to a student hall of residence
Clifton Suspension Bridge, Brunel's 'first child, my darling', unfinished in his lifetime and finally completed five years after his death as a memorial
The Arnolfini arts centre, which in 1975 relocated to a tea warehouse in the then derelict docks, kickstarting the renaissance of the harbour 20 years before the Guggenheim Museum did the same for Bilbao
The Centre Promenade, pathetic millennial remodelling with piddling fountains and halfbaked beacons of a culverted upper stretch of St Augustine's Reach—the great harbour of 1239-47 which diverted the river Frome into a new straight trench 2400 feet long by 120 feet wide—despite the overwhelming public vote for reöpening the harbour and reïnstating its waters
The Black Castle, called 'the Devil's Cathedral' by Horace Walpole, a sham Gothick castle built of black brass-slag blocks by a copper magnate—now a pub
Princess Victoria Street, where in 1969 Keith Floyd opened his first bistro and, in the same year, the great modernist architect Berthold Lubetkin—designer of the Penguin Pool at London Zoo, Finsbury Health Centre, Highpoint I, the Spa Green Estate and much else—moved into a house almost directly opposite
The half-timbered Llandoger Trow—a pub since at least 1760, where Daniel Defoe met Alexander Selkirk (his inspiration for Robinson Crusoe) and Robert Louis Stevenson's model for The Admiral Benbow in Treasure Island—the most impressive group of Bristol's surviving seventeenth-century timber-framed buildings: three houses (before the Blitz there were five) knocked together and their interiors badly mauled by Berni Inns in the 1960s
The Glass Arcade, crammed with stalls offering a cosmopolitan choice of food, from Royce Rolls to Caribbean Wrap, Pieminister to Eat a Pitta
We will also cruise the length of the Floating Harbour that winds through the city offering an ever-changing panorama aboard Matilda, built in Bristol at Underfall Yard by Nigel Ludlow for Bristol Ferry Boats in 1997.
The harbour is the heart of Bristol. No other British port is so dominated by its docks—the unique 'floating' harbour, an engineering feat that impounded 80 acres of tidal river to create an enclosed dock where vessels could remain afloat all the time in an (ultimately unsuccessful) attempt to compete with Liverpool. The Floating Harbour is so closely enmeshed with the city that there are always views of the water and of the city beyond. Bristol's docks are a part of the place, not a place apart.
Winding its way sinuously across the city, the Floating Harbour is Bristol's Grand Canal—source of its wealth from tea, tobacco, wine, sugar and slaves, shaper of its urban form, driver of its development. In its heyday, crowded with ships, their masts dominated views of the city, combining with the towers and spires of churches to produce a unique and unforgettable townscape—England's Venice.
Water pervades Bristol like no other British city. As well as the Floating Harbour, there are rivers, waterways, artificial cuts, channels and feeders. You are forever crossing water on foot and road bridges that are as varied as they are numerous.
In the 1960s Bristol Corporation unveiled draconian plans for new roads and bridges that would have meant the closure and partial infilling of the harbour. A long and determined campaign by Bristol Civic Society and others to retain the harbour and Bristol's maritime history and heritage was eventually successful and, remarkably, all 80 acres of the Floating Harbour remain almost as built in 1809.
Today the harbour is synonymous with Bristol, the heart of the city, thronged with people and boats, lined with offices and flats, restaurants and bars (some afloat aboard boats), museums and galleries—a west country Shangri-La. Over the last 40 years, dockside dereliction has slowly given way to a waterside wonderland.
Tim Mars has enlivened previous tours of Cardiff, Oxford and Birmingham with his knowledge, enthusiasm and humour.
NB: Some sections of the walk downhill through Clifton are very steep, with steps and uneven paving. However, the coach will be on hand for those who would prefer to forgo this section. (Please wear sensible shoes anyway.)
Coach departs Stroud Leisure Centre at 8.45am (8.30am at Eastcombe), returning 6.30pm. There will be a break for lunch in the Old City—or feel free to bring a picnic—and for tea at Arnos Vale Cemetery.
Price: £35.00 members, £40.00 non-members,
to include coach travel, guided tour and a one-hour harbour cruise with commentary.
Booking essential – use booking form here or contact details above right.
Cheques (payable to Stroud Civic Society) should be sent to Juliet Shipman, Rose Cottage, The Street, Eastcombe, Gloucestershire GL6 7DN.
A Medieval Abbey and a Moated Mansion
Saturday 13th September
The medieval Priory at Malvern contains one of fthe finest collections of old glass in the country – equal to Fairford and Ludlow. It is also renowned for its collection of medieval tiles and a full range of misericords depicting the seasons of the year. We will have a guided tour of the church and the Court.
After lunch in Malvern we visit Madresfield Court, completely surrounded by a moat, this historic house was subject to extensive alterations in the Victorian Gothic style and is the home of some very fine Arts and Crafts work which includes wonderful murals in the Chapel and a fine library created by C.R Ashbee. The house and its family were the inspiration for Evelyn Waugh's 'Brideshead Revisited'.
We will have tea at the nearby Swan Inn.
Price £30.00 members £35.00 non members (to include coach, tea entry to Madresfield and guided tours) leave Eastcombe 10.15am, Stroud 10.30am, returning by 6.30pm
Booking essential – use booking form here or contact details above right.
The Civic Society usually take part in the annual Heritage Open Days programme each September.
This year we will be returning to Lypiatt Park, which we visited for HoD a few years ago. Details below:
Lypiatt Sculpture Park – Sunday 14 September: 2.00pm – 6.00pm – booking essential. Lypiatt Park, Lypiatt, Bisley, Stroud, Gloucestershire
Lypiatt Park was the home of the sculptor, Lynn Chadwick. Its extensive park land has been turned into a sculpture park, providing a magnificent setting for his work. The Park is also a nature reserve, set in the AONB and is rarely open to the public.
The mansion, a Gothic fantasy (not open to the public), can be seen clearly, forming a striking part of the landscape. This year has been the centenary of Chadwick's birth and there have been exhibitions of his works at the Royal Academy, among many other places including galleries at New York and Berlin. Event not suitable for children under the age of 5.
Booking Details
No entry without pre-booked ticket. Application forms for tickets will be available at the Stroud Tourist Information Centre (TIC) 2 weeks before the event.
Booking Contact: Juliet Shipman 01453 770263
Email: tic@stroud.gov.uk
Booking opens: 1 September 2014 09:00
Booking closes: 12 September 2014 17:00
Access
The Park is not suitable for very small children and anyone with mobility problems as there are a number of steep, rough footpaths and areas of open unguarded water.
Additional information
Max 25 people per timed tour/session.
Directions
Entrance on the Stroud Bisley road, about 3 miles out of Stroud and 2 miles from Bisley.
Winter Programme 2013/14 (archive)
Note – this is our completed winter programme for 2013/14 – for our current events programme click here
Thursday October 31st 2013
England's Pub Heritage – The Inside Story
Geoff Brandwood
Although we think of the pub as a treasured institution intimately bound up with our history, so much change has taken place in recent decades that, inside, very few of them look anything like they did half a century ago.
Geoff Brandwood is the author of Britain's Best Real Heritage Pubs, the result of more than 20 years of pioneering investigation by CAMRA, which documents and celebrates the UK's most precious survivors—pubs whose interiors have altered little in the past fifty years, or which have features or rooms of truly national significance.
They are a gloriously diverse collection, ranging from tiny rural time-warps to opulent late Victorian and Edwardian drinking palaces and the great roadhouses of the inter-war years. Also included are a few now amazingly rare examples of post-war pub building.
Geoff's talk will cover the whole range of this rare and all-too-often endangered species, brought vividly to life by new colour images. Included will be some local gems like the Five Mile House at Duntisbourne Abbots and the Red Lion at Ampney St Peter.
Geoff Brandwood has worked with CAMRA's Pub Heritage Group for a number of years identifying and recording the few remaining pubs with historic interiors. He has also written widely on churches and is a former chairman of the Victorian Society.
Members and guests will be welcomed with a glass of ale at the meeting. Special entrance price: £4:00 (members) £6:00 (guests).
BOOK SIGNING
From 5.00-7.00pm before the talk, Geoff Brandwood will be signing books at
The Ale House, 9 John Street, Stroud GL5 2HA.
All welcome! Come and join Geoff and members of Stroud Civic Society for a drink and a chat.
Thursday November 28th 2013
Stroud futures?
What would successful regeneration look and feel like?
Dr Nicholas Falk
Nick will address the issue of the future of small towns and how to keep them vital and viable. Nick compares our town to Frome and Chippenham and discusses the possible impact of the canal restoration and shows the beneficial effect that a similar restoration had in Hebden Bridge and Sowerby. Tavistock is a West of England textile town that may also offer inspiration.
Dr Falk is the founder and director of URBED, a leading research and consultancy group now specialising in urbanism, environment and design.
Friday December 13th – Our 2013 Christmas Event 
A Christmas Visit to Cardiff Castle
This fairy tale castle is home to some of the most beautiful and lavish interiors in the country. Decorated by the famous Victorian aarchitect William Burges, we will have an illustrated talk on his work by the Curator Matthew Williams, a leading expert on Burges.
Afterwards we will have a 'premium' guided tour to see some of the special rooms not generally open to the public.
For lunch you can visit the cafe where very reasonably-priced hot meals are served or there is a full range of sandwiches and paninis.
In the afternoon we visit another building by Burges, built too for the Marquis of Bute, Castell Coch – a romantic turreted castle with a ssnug tearoom serving mince pies and Christmas cake by an open fire.
We leave Stroud Leisure Centre at 9.15am (9.00 at Eastcombe) and return by 5.15-5.30pm.
Price £37.00 members, £42 non-members, to include coach travel, illustrated lecture form the Curator, private tour and entry to Castell Coch.
Details of how to book are given at the top of this page, on the right. Or use the downloadable form here.
Thursday January 23rd
Cheapside Neighbourhood – What Future?
Hugh Barton
For many years the future of Stroud's Cheapside neighbourhood – including the canal frontage, the vacant site, car parks, station and Goods Shed area – has been hotly debated but very little has happened. However things are changing with the doubling of the railway track, Brewery Bridge and work at Capel's Mill. The future of the area hangs in the balance. Hugh Barton and colleagues were asked by Stroud Town Council to review the whole situation and recommend a practical way forward. This talk will report on their findings.
Hugh Barton is Emeritus Professor of planning, health and sustainability at the University of the West of England. He has lived in Stroud since the mid 1980's.
UPDATE February 2014: The full report by Hugh and his colleagues is now available for download. The file is large (7.45 MB) and can be downloaded by clicking here.
Thursday February 27th 2014
Stroud's Landscapes – More Than Just The View
Val Kirby
Val's talk will explore how an understanding of landscape character is essential whenever people plan to change the places where they live and work. She will use the European Landscape Convention as her key source and examples from the Stroud Valleys and elsewhere will illustrate the talk.
Val Kirby, a local resident, is a Fellow of the Landscape Institute and a member of the Royal Town Planning Institute. In April this year she was appointed to the Conservation Board of the Cotswold AONB. 
AGM CHANGE OF DATE:  

Thursday March 20th – 7.30pm
We are sorry but the AGM date has had to be changed to March 27th, at the Old Town Hall. Full details of the new meeting are given below:
Thursday 27th March AGM and talk
Plandemonium: 
Does the standard of design In New Development really have to be so bad?
An illustrated talk by Rob Cowan, 8pm  (AGM 7.30pm) Old Town Hall, Shambles, Stroud
Why do architects wear bow ties? Why do highway engineers wear short-sleeved shirts? Why don't other countries have pedestrian guardrails? What exactly is Eric Pickles for…?
Rob Cowan is an urbanist, writer and cartoonist, and director of the consultancy UDS (Urban Design Skills). His many publications include The Dictionary of Urbanism and a book of cartoons, Plandemonium. He also presents the Plandemonium series of videos www.plandemonium.org.uk
Rob is a knowledgeable and highly entertaining speaker, and his talk will be profusely illustrated with many of his own Plandemonium cartoons.
UPDATE: A Report on this event is available in our blog HERE.
Admission: £2.00 (members) £3.00 (guests), to include a glass of wine
Postponed: Humble Designs: Towards A 21st Century Housing Vernacular 
Tim Mars and David Austin
Our green spaces and valleys are in danger of being swamped by new identikit houses but what sort of housing and how should we be building it?
We need to avoid the timid pastiche and create something exciting and innovative. There are a growing number of new schemes that can act as pointers. David Austin and Tim Mars will take us on tour of some of the most promising – including The Triangle (Kevin McCloud), The Prince's Natural House, Oxley Woods and Applewood – the development at Cashes Green. While the prize winning Accordia is a high density terraced housing and flats on a brownfield site in Cambridge with interior rooftop spaces, internal courtyards, terraces on first and second floors instead of gardens, surrounded by common land and community gardens.
Tim Mars who formerly worked for the Civic Trust has given us many memorable talks while David Austin is an architect with a practice in Nailsworth. Both are long-term members of the committee.