Stroud Civic Society runs campaigns for specific issues and organises occasional projects.
These campaigns and projects are sometimes run by the Society on its own, but are more often undertaken in partnership with other bodies and groups.
A few of our smaller projects and campaigns are described outlined below.  For bigger projects follow one of these links:
Campaigns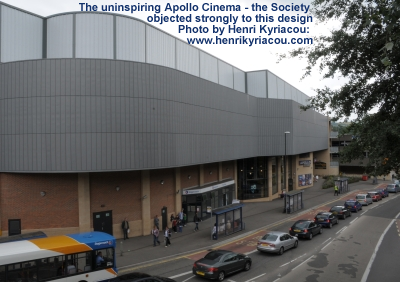 The Society campaigns in its own right or joins with others on contentious issues.
We campaigned successfully, against the odds, to save the Hill Paul building from demolition (more information on this and other groups involved here).
But other campaigns are less successful. The new Merrywalks Apollo Cinema, constructed over the bus station site, was a great disappointment. We lobbied unsuccessfully to change the appearance to a more suitable finish, and for the cinema entrance to be from the town through the Merrywalks mall, not from the road outside the town centre.
For more about planning have a look at the Planning page.
Projects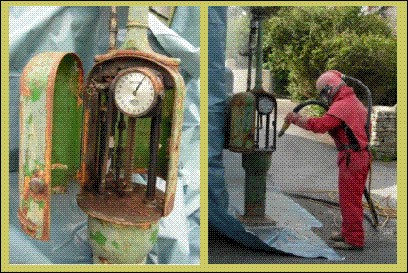 We intervene directly when we can make a difference.
A recent example of this was when the Society sponsored the restoration of this ancient, rusty petrol pump outside a garage in Nailsworth.
The pump is thought to date from the 1920s, and though the garage has been trading since the at least the 1930s, seems to have been installed second-hand – though not in recent memory.
The present owner, Tom Hinds, had stored the delivery hose and arm safely, but the pump was looking in a bad way.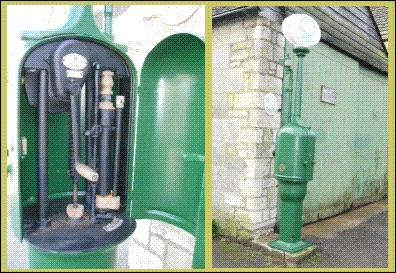 The Civic Society arranged to have to have the pump cleaned by grit blasting, followed by an immediate zinc etch primer. It was then hand painted with machine enamel paint.
The pump is now restored to its former glory.