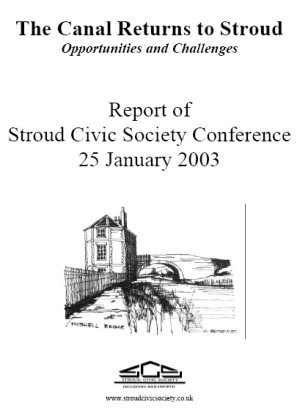 The restoration of the Cotswold Canals – the Stroudwater Navigation (7 miles/12km) and the Thames and Severn Canal (29 miles/46km) – has been ongoing for many years, with work mostly led by the Cotswold Canals Trust.
In 2001 the project was strengthened by the formation of the Cotswold Canals Partnership, a consortium including all the relevant local authorities as well as the Canals Trust.
As an early contribution to the debate about how the canal could affect Stroud town, the Civic Society organised a one day conference in 2003. Proceedings are available in pdf format here.
Since our 2003 conference the canals project has developed considerably, and has been awarded a major HLF grant to restore the section from Stonehouse through Stroud to Brimscombe..
For up-to-date news visit the Cotswold Canals Partnership website.