Ian Mackintosh on 'The Making of Middle Street, Stroud'
Thursday November 18th at 7.30pm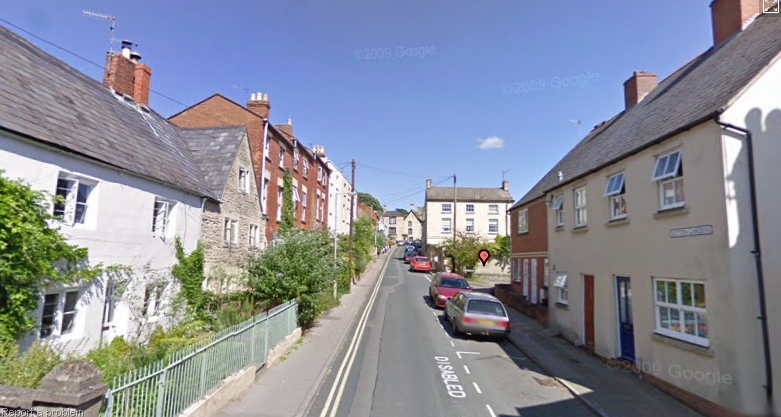 Local historian Ian Mackintosh gives the Civic Society a chance to hear his popular illustrated talk on the fascinating history of one of the most significant streets in Stroud.
Christmas Event 2010:
"The Christmas Story in Medieval Art"
Saturday December 11th at Newark Park, 11.30am to 4.30pm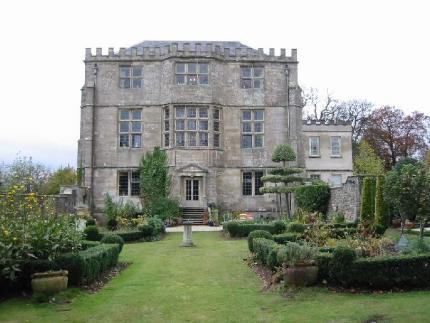 Dr Gillian White, who gave members an inspiring talk on Elizabthan interiors a year ago, returns to entertain and inform us at the historic Newark Park.
Members will be greeted with mulled wine, then listen to the first part of Dr White's talk. a hot buffet lunch, witha 'Christmas Casserole', wine and pudding will be served. After lunch Dr White will conclude her talk and the day will end with tea and seasonal cake.
For background information on Newark Park have a look at the National Trust website, and their picture gallery here.
Cost £25.00 to include two talks, lunch, wine and tea. 
Rodborough Chapel
Sunday May 9th, 2010 (afternoon)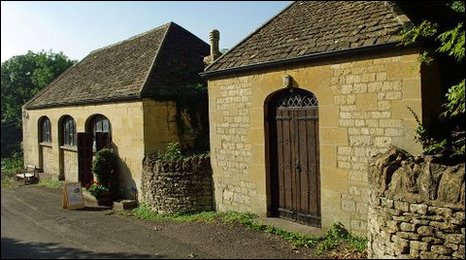 An afternoon visit to the recently restored Rodborough Chapel, a "highly regarded example of Arts and Crafts design" with a talk on the building followed by tea.
A recent BBC story about the restoration of the Little Chapel is available by clicking here.
Cost £5.00
Broadway – An Arts And Crafts Town
Sunday June 13th, 2010
Often considered a tourist hub, there is much of interest to see in Broadway.
The day will start with a visit to the Gordon Russell Museum with an introduction by Ray Leigh who was formerly chairman of the notably furniture company.
Our visit coincides with the opening of the Broadway Arts Festival so after lunch (we suggest picnics) we have the chance to visit two interesting exhibitions, guided by art historian, Alan Ford. Both exhibitions commemorate the two-year residence in Broadway, of the celebrated artist, John Singer Sargent. The first has sketches of his work lent by the Tate, including the famous "Lily, Lily, Rose, " and the second is a record of his life and time in Broadway with many old photographs.
There will be time for tea in one of the numerous cafes and a short walking tour led by Alan Ford of some of the outstanding Arts and Crafts houses built or restored by the 19th century owners.
Cost £22.00 (to include entrance to museum and two exhibitions and coach travel)
Revisioning Birmingham 
Sunday July 4th, 2010
Over the last 20 years, Birmingham has made strenuous efforts to overcome its reputation as a concrete jungle of shopping centres and motorways. A new vision, based on the idea of a series of distinct urban quarters linked by a superb public realm, has been realized.
As a result of removing traffic from the centre and dropping the ring road, a high quality public space has opened up from the station to a new landmark public space Centenary Square. Superb new fountains and sculpture make the route even more memorable.
Having ignored its canals for many years, the city has embraced them as a new focus for leisure. We will visit the revitalised Gas Street basin where eighteenth century cast-iron bridges contrast with a hotch-potch of post-modern styles.
We will also see: – St Phillips Cathedral with stained glass by Burne-Jones, Birmingham Central Library, one of the most important 'new brutalist' buildings, the fine neo-classical Town Hall, the silver disc-covered space ship that is the new Selfridges, Lethaby's arts and crafts masterpiece – the Eagle Star building and the Holloway Circus Tower, Ian Simpson's sleek, curved, 'tiger-striped' skyscraper, voted eight best in the world in 2006.
Noted urbanist Tim Mars will lead our expedition
Cost £20.00 – to include coach travel to and from Birmingham.
There are many interesting pubs and wine bars in the city or members can take picnics.
Croome Park: Historic House And Landscape Garden
Thursday September 9th, 2010
This very fine eighteenth century house, near Worcester, now run by the National Trust, has recently been re-united with its landscape gardens, the first to be designed by Capability Brown.
There will be a visit to the house, especially interesting to view at the moment, because it is entirely empty of furniture. Then there will be a guided tour of the "eye-catchers", icehouse (pictured, left, under restoration), temples, follies (Coadstone 'River God' pictured below) and castles led by the conservation architect John Goom. (He has been responsible for restoration work at Snowshill Manor, Woodchester Mansion and at Croome Park itself)
After this tour there will be tea (cakes, sandwiches and scones) served in the restored World War II canteen and the Project Curator, Sarah Kay, will give an illustrated talk, explaining where all the furniture is, if it will come back and who were the Coventry's, one time owners of the magnificent estate.
Cost £20 (NT members) £25 (non NT members)
We will leave Stroud at 1.00pm and return at 8.00pm
Civilised Streets – reconciling people, places and traffic
An illustrated talk by Ben Hamilton-Baillie
Thursday January 28th 2010, 7.30pm Congregational Church Hall
There has been a revolution in thinking about streets and traffic. Ideas about 'shared space', where people and vehicles negotiate their interaction, have overturned years of traffic segregation. Instead of just being conduits for traffic, streets are being reclaimed and resurrected as part of a civilised public realm.
Ben Hamilton-Baillie is the leading exponent of integrated street design in the UK. He is both a passionate advocate and a witty and entertaining speaker and has been involved in schemes ranging from historic medieval villages, like Dunster, to major metropolitan streets like Exhibition Road in South Kensington.
He is a member of the consultant team which drew up the the Public Realm Strategy for Stroud.
The video below, featuring Ben Hamilton-Baillie, introduces some of the concepts of shared space:
Temple Moore – the forgotten architect of All Saints, Uplands
An illustrated talk by Geoffrey Brandwood
Thursday February 18th 2010, 7.30pm All Saints Church, Uplands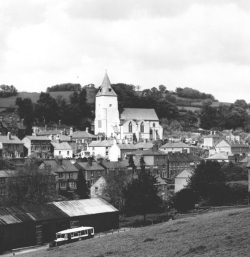 All Saints Uplands is one of the finest, if not the finest, church in the Five Valleys.Its architect, Temple Moore, built some 40 splendid churches which established him as England's leading ecclesiastical architect of the Edwardian years. Yet today he is little known, especially in the south-west.In the centenary year of its consecration, Geoffrey Brandwood will give an illustrated talk on this underrated architect in the church itself. He has written a recent biography, 
Temple Moore: An architect of the late Gothic Revival
, which will be available to order at a special price at the meeting.Geoffrey Brandwood is an active member of the Victorian Society and has written numerous other books on church architecture and the heriatge of the public house.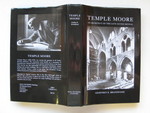 (Tickets £5.00, payable at the door, include a glass of wine. Parking is difficult, therefore we will arrange a shuttle service from Church Street Car Park to the church. Please be in the car park from 7.00pm if you would like a lift)
Restoring the Corona on the spire of Minchinhampton Church
Richard Bossons
Thursday March 25th 2010, 7.30pm Congregational Church Hall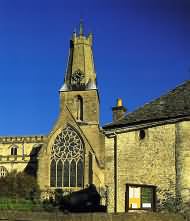 Richard Bossons is a local architectural stone carver and mason.
He describes his work at the church and the problems he faced.
The Railway Stations of Mid-Gloucestershire
An illustrated talk by Mike Oakley
Thursday April 8th 2010, 7.30pm Congregational Church Hall
Mike Oakley, author of Gloucestershire Railway Stations, gives an illustrated account of local railway stations.
His particular interest is the buildings and he will talk about the stations from Swindon to Gloucester,. including the many long lost stations and halts.
Copies of his book will be available at the special price of £6.50